About
---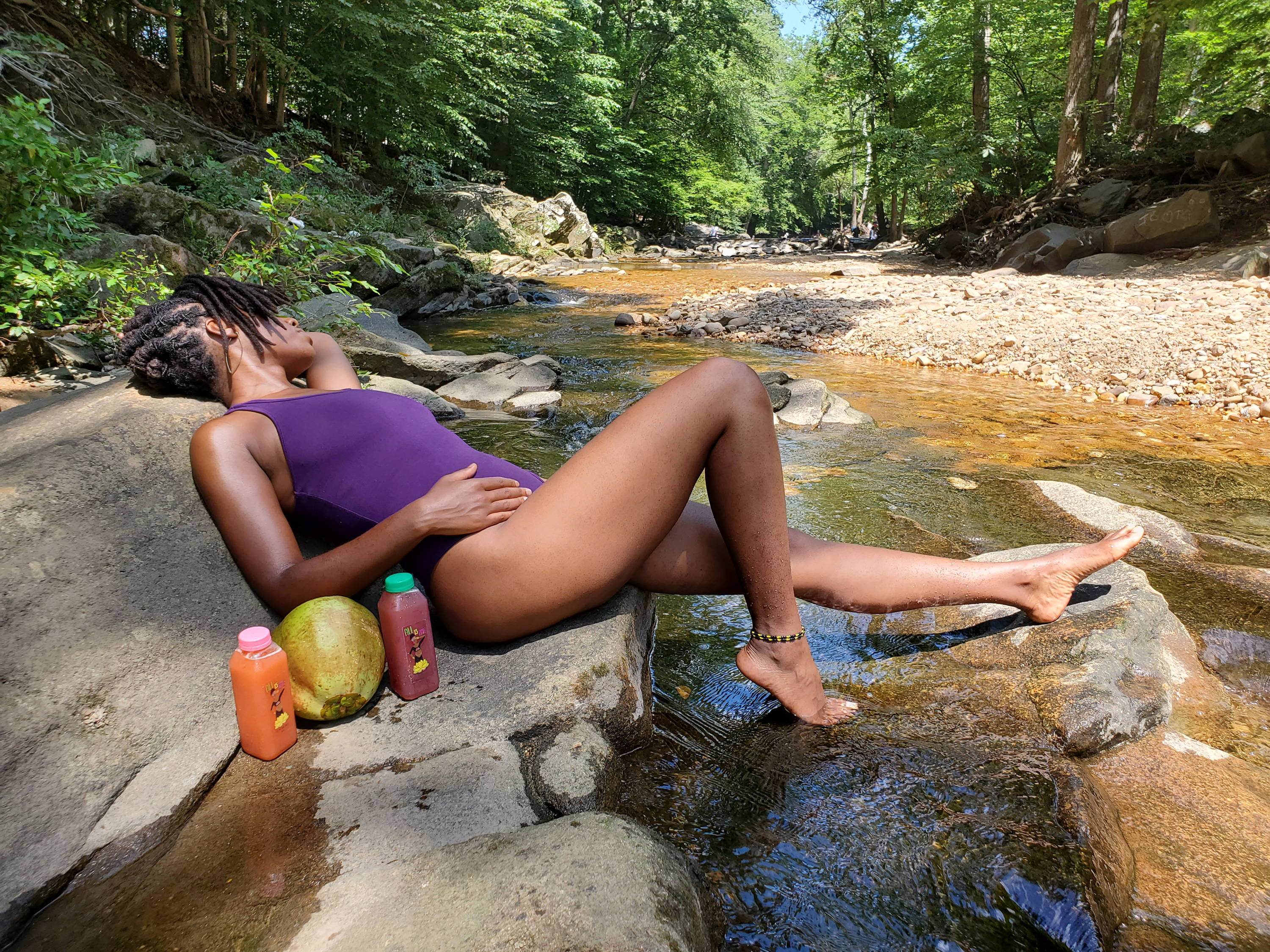 ---
The road to holistic wellness is often a winding one. Allison Frith, a Brooklyn born native with Jamaican parents. She is a Holistic Health Practitioner running a full-time home-based practice for over two years. Her certifications include RYT-200 Jiivana Yoga Instructor, Thai Yoga Massage Practitioner, Sound Healing, and Level 3 Reiki Master. She developed a passion for alkaline plant-based eating after transforming her lifestyle six years ago. Previously 50 pounds heavier, switching to plant-based eating has helped her physically, mentally, emotionally, and spiritually.
While she was on her health journey for several years, it was not until 2017 that she adopted a regular yoga practice. As fate would have it, she realized she had a more significant calling and enrolled quickly to become a certified teacher with no hesitation. Once she started, it was all she wrote. Yoga connected her to her TRUE self, and she wanted to encourage others to tap into their own capabilities to grow and learn. Creating an unconventional safe space where women and the occasional man could come to heal, be transparent, and grow.
Allison graduated from Hampton University in 2009 with a BS in Marketing and has had several jobs, but nothing truly resonated with her as her holistic practices did. Coming from a Corporate America background, practicing of yoga changed her life tremendously. When she was laid off in 2018, she decided to further her studies and start her own business catering to Women of Color. Her intention was to share healing modalities in a laid-back relatable way.
There, All is One Holistic, LLC, was born. It is the embodiment of her own healing journey, and she has made it her duty to share the love. Allison wants every woman to know that they are seen and never let life's trial, disappointments and/or obstacles keep you down. She is dedicated to her community's betterment, and her business is built on 100% authenticity and PASSION.